There is a wonderful view of Forcalquier and the area from the Citadel. If you go late Sunday morning you can hear the carillon played manually (the only one in Provence) at the Chapelle Notre Dame de Provence.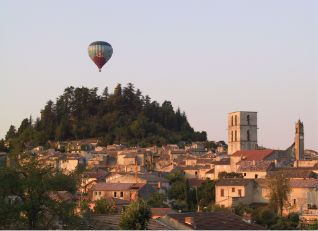 Don't forget the Monday morning market which spreads its lively colors through out the city. It is the weekly meeting of all the farmers, craftsmen and locals...lots of atmosphere!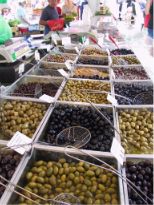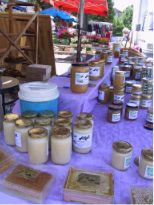 In a more serene setting the old city is lovely with its narrow streets, shady squares, and elegant 13th and 15thc. houses.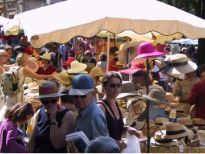 Forcalquier also has a rich cultural life. Many writers, painters, and sculptors, charmed by both the beauty of the site and the warmth of the people, have decided to settle here. Defiantly a place to soak up some local atmosphere