General Conditions
Change over time is on Thursday; La Colle :10.00hrs for departure and 21.00hrs arrivals.
The tour starts and ends at Marseille Airport. Please organise your flight to arrive on the Thursday afternoon pickup will be organised to your arrival times. Please note that only the earlier time of 15.00 allows for the Marseille shoot with any other passengers being pickup afterwards and then taken to La Colle. (Arrival aprox 21.00 hrs) the above times allow 20-30 mins transit time from the aircraft.
FROM LONDON EUROPEAN HUB
Gatwick Easyjet arrives at : 15.00, Stanstead, Ryan Air :19.30, Gatwick British Airways : 19.20 (All times subject to changes by the airline)
Booking
Email us for availability for each holiday and we will complete all bookings electronically.
Upon receipt of your Email, we will hold the reservation requested , unless already booked. We will also send you a confirmation of "booking option" form with our request for the 35% deposit.
In the event that we have not received your cheque or transfer for the deposit within 10 days of us issuing to you the "booking option" form, we will cancel your reservation.
Once we have received and cleared your deposit, we will issue you with a fully confirmed reservation, plus local information.
Three months (12 weeks) prior to your visit you will be expected to have paid the balance of your account.
Accommodation, food and beverages
Your accommodation will be clean on arrival, this is a full service tour. All meals and drinks are provided at La Colle breakfast, lunch and dinner. This commences from snacks provided on arrival followed by Aperitif/Dinner at La Colle on the Thursday evening and ends at breakfast on the Thursday of departure.
Note: food and beverages are not allowed to be taken through to departure lounges at Marseille airport on the departure day, there is however a snack point in the departure area and you will need to have funds to pay for this.
Alcoholic beverages "a go go" are supplied in the evenings and a small amount is made available for lunchtimes (to avoid any photographic problems). Your hoist has the right to refuse the supply of alcohol in the event that he/she believes that you risk endangering your health or the well being of any other tour member or staff.
Transportation and travel
The transportation vehicle is supplied. The cost of petrol, tolls and other taxes are covered by the tour. The tour driver is a qualified driver and has a clean driving licence. No alcoholic beverages are to be offered to him while he is in command of the vehicle.
Equipment and personal possessions
Your equipment or personal possessions are at all times your personal responsibility and should be covered by your own travel or equipment insurance. No responsibility will be accepted at any time for the loss or damage to this equipment or personal possessions by tour operators staff or personnel or any member connected to the tour.
Health, safety and personal security
Health, safety and personal security is your own personnel responsibility. You are strongly advised to have full travel insurance and medical insurance while on this tour. No responsibility will be accepted by the tour operators staff or personnel or any member connected to the tour.
Weather
Changes to global climate patterns have made seasonal changes to the weather unpredictable the tour operators can not be held responsible to any changes in weather conditions during the tour which might affect the photographic shooting conditions.
Changes in location conditions
Although every effect has been made to keep up with local changes the tour operators can not be held responsible for changes in the vista of an area which might effect the visual scene.
Disputes and Jurisdiction
Any disputes will be settled in the French courts.
Cancellation
If you cancel your reservation after paying the 35% deposit up to the 12th week prior to your booked date, the deposit will be paid in full minus a £250 administrative charge. No refund will be made on cancellations under the 12th week. If you are at all unsure about your plans but still wish to reserve your booking, we recommend that you take out a holiday insurance cover which will protect your deposit on cancellation.
Access track to La Colle Main House and La Colle Galileo; Low slung cars ( i.e. sports cars) and caravans are not recommended to be taken up to the hamlet. Normal cars ( ours are VW Bora & a Vitara ) regularly use the tracks throughout the year. (For further information on this track click here)
Bon Voyage !! And we look forward to having the pleasure of seeing you
Rod Cook
---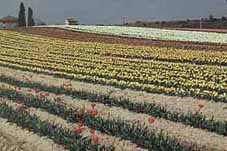 ---
Deposit payments:
We have introduced PayPal and it's major credit card services for deposit payments outside Europe: This service not only saves you money in transfer costs but also saves time and effort as average transfer fees from outside Europe run between 30-40$ per transfer.

Provencial Photo Safari - What's next?
Creative's at La Colle - Contact details
Note: Photos on this site! Have all been optimised for the internet and therefore have a massive quality drop to ensure readability by all different types of internet access. All of the shots published on this site unless otherwise stated are Copyright © 2016 by Rod Cook.